Clock repair company Van Maldegem is specialized in sustainable repair, restoration and sales of old and antique clocks.
Van Maldegem Clockworks is a well organised shop where a large collection of old and antique clocks are offered for sale.
In particular we would like to draw your attention to our unique open clockworks and turretclocks that combine antique quality with a timeless custom-made design.
As a qualified clockwork technician, I can offer you a professional advice on your purchase. In addition you can commission us to search for a specific clock that is not in stock.

Purchased clocks will first receive a complete overhaul in my own studio and get one year warranty.

Please visit us at our store, where we can discuss your wishes over a cup of coffee.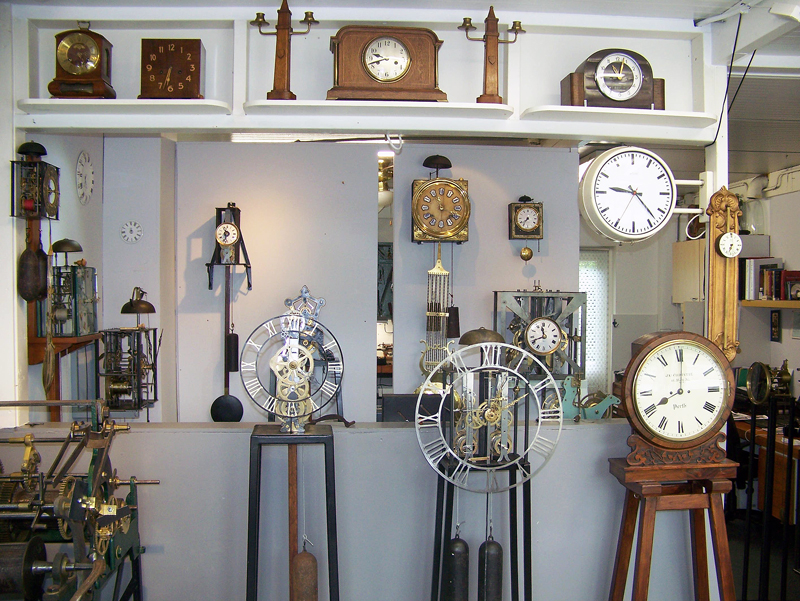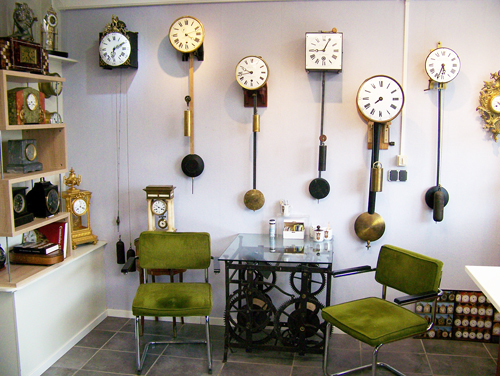 Durability and antique clocks
The mechanism of an antique clock is a most energy efficient form, because it uses no electricity and/or batteries. Furthermore, an antique clock always retain its value, and often becomes even more valuable. Through the reuse of components and sparingly to deal with raw materials is to contribute to a sustainable environment.